The #4 Rated Nail Fungus Product: H-Nail Fungus
H-Nail Fungus - #4
Nail Fungus Product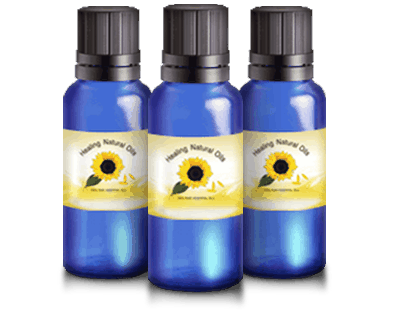 The Healing Natural Oils H is considered to be one of the treatments that are to be used in antifungal nail infection. While it works on removing the fungal infection, it also helps to make the surrounding skin of the affected area to be well moisturized and smooth so that there will be no dryness and flaking.
EDITOR'S RATING
25 User Reviews
Introduction
This is a review for the product Healing Natural Oils H-Nails Fungus Formula. It is a treatment for nail fungal infections that is homeopathic and all natural. It is topical and is used to heal fungal infections and eliminate all of its symptoms. According to the company's website, while it works on removing the fungal infection, it also moisturizes surrounding skin in the affected area so that it is smooth with no dryness and flaking. The formula's contents are all but safe and all natural, free from chemicals and unwanted synthetic components. Continue reading to find out more.
Ingredients
These are the homeopathic ingredients found in Healing Natural Oils H-Nail Fungus.
Calendula officinalis
Silicea
Thuja occidentalis
Corylus avellana nut oil
Essential Oil Blend (Cymbopogam flexuosus whole plant, Cymbopogon martinii aerial parts, Lavandula officinalis flower bud, Melaleuca alternifolia leaf-branch, Pelargonium graveolens whole plant, Thymus vulgaris stems and leaves)
Directions
Apply directly to the affected fingernails or toenails, using a cotton swab, three times per day. Only a few drops per application are needed.
Possible Side Effects
There are no listed side effects but there is a precautionary note to perform a skin test prior to use.
Price
The retail price of the product costs around $69.95. There are no stated promotional discounts on this product. There is free shipping in the US for orders over $49.
Guarantee
All products come with an unconditional 90-day money back guarantee. If you are unhappy for any reason, simply return the bottles for a full refund of your product purchase. No questions asked! It is unclear if this includes opened bottles as well.
Conclusion
Healing Natural Oils H-Nails Fungus Formula is an all natural homeopathic way to treat nail fungus. The website also claims that users will see results within days and that the product is registered with the FDA and is for topical use only, safe to use daily. What most consumers like about this product is that it is homeopathic and does not contain any harsh chemicals, however, the directions also state that this product cannot be used on children under the age of 4. The people who have used this product also say that they like the 90-day money-back guarantee because it means the company believes in their product. With the information listed on the company's website and the consumer reviews, it seems this is a good option for people who suffer with nail fungus although we thought that it was quite expensive and we did not like that it did not have multi-purchase deals to reduce its price. We also did not like that it contains limited antifungal ingredients proven effective in clinical studies. To get a higher rank, it must reduce its price, include clinically proven ingredients and offer bulk option deals.
Click here to learn more about our top Nail Fungus Treatment products.
Jack Stevens
reviewed on and gave it a rating of
3
.